Armenia and Russia remain close strategic allies: Armenia FM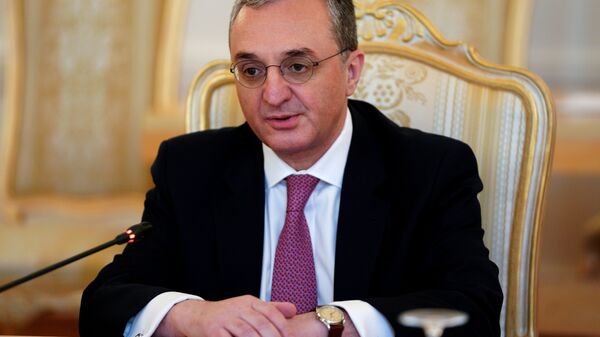 Armenia and the Russian Federation remain close strategic allies, Armenian Foreign Minister Zohrab Mnatsakanyan stated on Tuesday, at the annual meeting of the heads of the central apparatus of the Ministry of Foreign Affairs and the heads of the Armenian diplomatic service in foreign countries, where Mnatsakanyan spoke about Yerevan's foreign policy priorities.
"Armenia and Russia continue to remain reliable strategic allies. We share a common history, close cultural and human ties with the Russian people," the head of the department said.
According to the minister, the allied agenda of bilateral relations is vast and includes the military-political sphere, cooperation in the fields of security, energy and infrastructure development, trade and economic cooperation, and educational and cultural exchange programs.
"Armenia attaches great importance to the integration processes within the framework of the CSTO and the EAEU, the formation and protection of the common interests of all member countries," Mnatsakanyan said.