US cuts Turkish steel tariffs by half to 25% : FT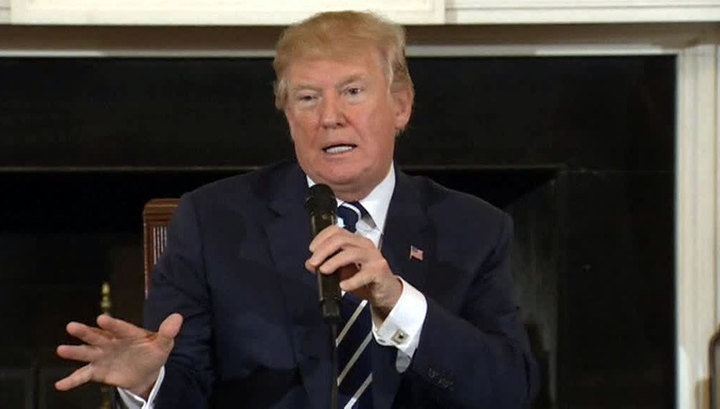 The US is slashing its tariffs on Turkish steel to 25 per cent from 50 per cent, reversing a controversial decision taken last summer by President Donald Trump to double them during a bitter row with Ankara.
The move by Mr Trump was announced on Thursday night and motivated by evidence of a sharp drop in steel imports from Turkey over the past year.
"Given these improvements, I have determined that it is necessary and appropriate to remove the higher tariff on steel imports from Turkey," Mr Trump said in a statement. The decision was welcomed by Turkey's trade minister, Ruhsar Pekcan, as "positive" but she said that Turkey had expected that "all obstacles to bilateral trade" would be lifted". In August last year, Mr Trump imposed 25 per cent tariffs on steel and aluminium for a wide range of countries on national security grounds.
But the US president sought to inflict additional pain to Turkey and its president Recep Tayyip Erdogan during a dispute over the detention of an American pastor, Andrew Brunson, on espionage charges.
Mr Trump announced the doubling of tariffs on Turkey, complaining that "our relations with Turkey are not good at this time". The step, which came after the imposition of sanctions on two Turkish ministers, ignited investor concerns about the health of Turkey's economy. It triggered a dramatic plunge in the Turkish lira that raised fears of contagion across emerging markets. Mr Brunson was eventually released in October and met Mr Trump at the White House.
Tensions between Washington and Ankara have flared again in recent months over the future of US-backed Kurdish forces in Syria, and Turkey's plans to buy a Russian S-400 air defence system from Moscow.
US officials say that the missile system risks jeopardising the security of the F-35, a sixth-generation stealth fighter jet that is being rolled out across Europe. They have warned that Turkey, which is a Nato member, risks sanctions if it ploughs ahead with the planned purchase.
There have been several reports that Turkey was considering delaying the delivery date of the S-400, which was previously set for July. But Turkish foreign minister Mevlut Cavusoglu said on Wednesday: "Postponement or suspension is not on the agenda. It's a done deal, why would we discuss a delay?"
Mr Cavusoglu added, however, that Turkey and the US were "exchanging opinions" on the prospect of setting up a working group to assess the risk that the S-400 would pose to F-35 jets. Turkey argues that US concerns are exaggerated.
The reduction in US tariffs on Turkish steel brings them back in line with those imposed on other countries. Mr Trump said it was still appropriate to keep them at that level. The US was the largest destination for Turkish steel in 2017, according to the US Department of Commerce. But steel exports to the country fell 38 per cent last year.