Lavrov calls on parties to Iran nuclear deal to stay committed to common positions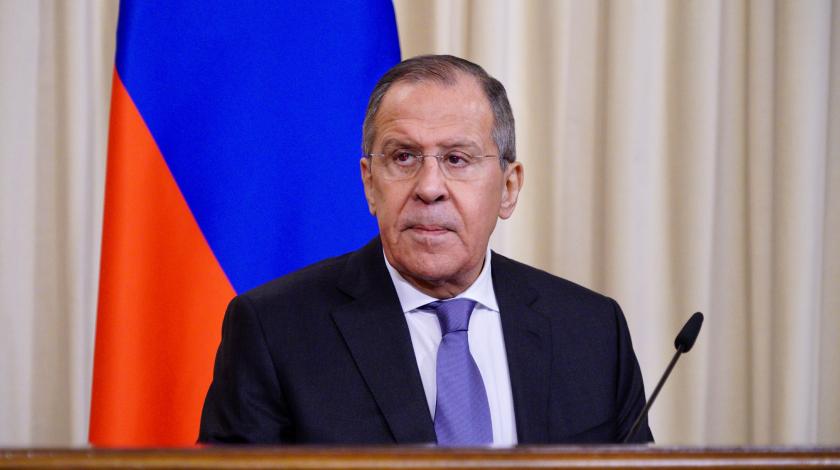 Russian Foreign Minister Sergey Lavrov has called on all the signatories to the Iran nuclear deal who are staying committed to it after the United States' withdrawal to synchronize their actions and positions to keep this deal in place.
"We are working with Iran, as Germany, France, the United Kingdom and the European External Action Service are doing, calling for restraint and for pooling efforts to keep this deal in place," he said after talks with his German counterpart, Heiko Maas, on Thursday. "We stressed today that it is utterly important to ensure coordination of actions and positions of all the remaining signatories to the JCPOA (Joint Comprehensive Plan of Action) — the three European powers, Russia and China."
He noted that the deal could hardly be kept in place "if we keep on saying that the deal's survival depends solely on Iran." "It is necessary to call on everyone for restraint. And we must not ignore the basic reason when a permanent member of the United Nations Security Council has rejected the resolution of this supreme United Nations body and demands that all the rest should not implement this resolution. A principled assessment of that is needed. We hope that our European partners will give such assessments," he added.
Clear stance on actions of the US
The Russian foreign minister also called on the European Union to take a clearer position on the United States' attempts not to let other signatories implement their commitment under the deal.
"We discussed the situation around Iran. [It is necessary] to invigorate efforts of all the remaining parties to the Joint Comprehensive Plan of Action (JCPOA) after the United States' withdrawal to keep the deal in place and secure its full implementation," he said. "In this context, the key principle is reciprocity, which the JCPOA is based on."
"The actions of the United States that has withdrawn from the deal in violation of the United Nations Security Council resolution and is now prohibiting other parties to implement their commitments flagrantly run counter to the norms of civilized society, let alone international law," Lavrov stressed. "The European partners could have taken a clearer and more resolute position on that matter."
The Russian top diplomat said that another topic at the talks had been the situation in the Gulf. "We are interested in promoting a unifying agenda in this major part of the world, in bridging the existing gaps through an inclusive dialogue," he noted. "In this context, we recalled Russia's initiative to ensure collective security in the region involving Arab states of the Gulf and Iran with mediation of the international community."