Lori Berd fortress - 1000-year-old witness of Armenian history (photos)
The medieval fortress of Lori Berd is located in the present-day Lori region, 4.5 kilometers from Stepanavan Dendropark. The fortress was founded by David Anhoghin (Landless), most likely in 1005-1020.
Located on the northern trade route, Lori was a major center of commerce and craftsmanship of medieval Armenia. The trade route was connected with Ani, Dvin, Dmanis, Tphys and other cities. In the XI-XIII centuries, the city had a population of 10 thousand people.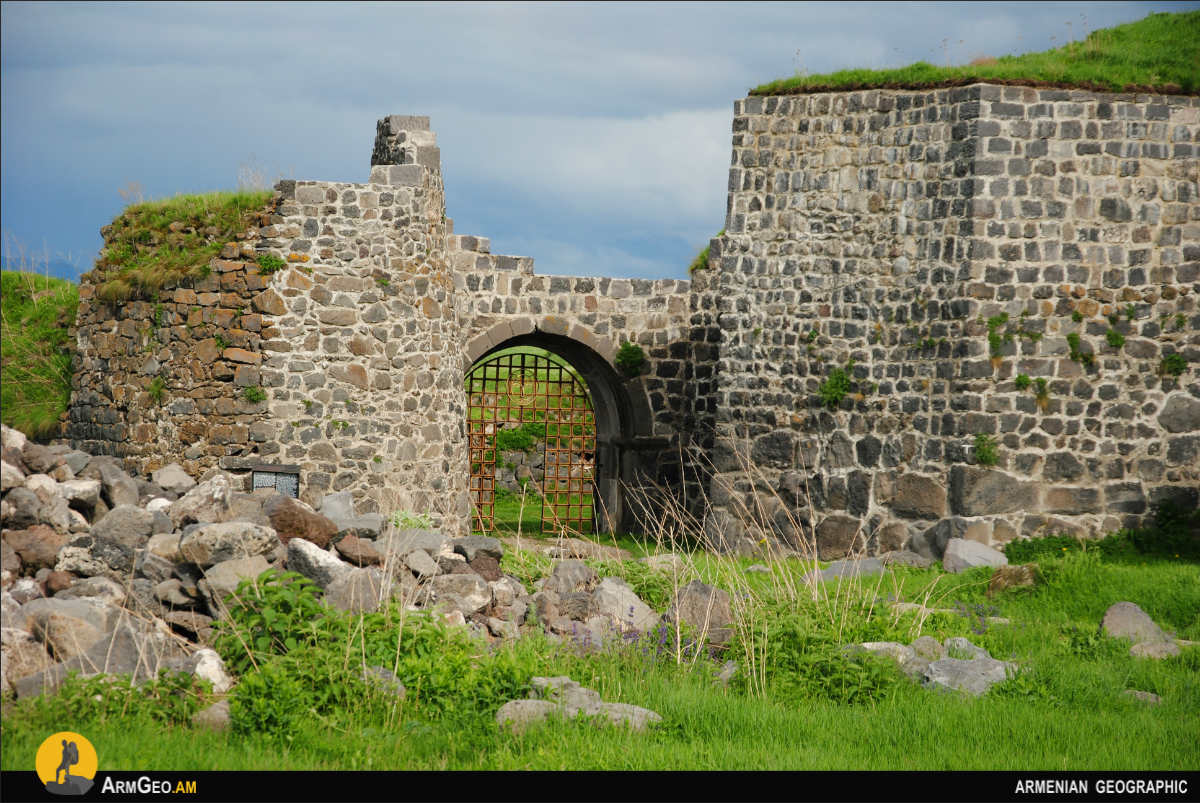 In 1105, for some period Lori was captured by the Seljuks, in 1118 by Georgian troops, after which the city with all the adjacent territories became the property of the Orbelians. In 1185, Lori passed to Sarkis Zakaryan, and after his death - to his sons Ivane and Zakare Zakaryans. In June 1236, Mongolian troops captured and thoroughly destroyed the city. Since 1430, Lori was ruled by the Armenian Orbelians.
In 1562-1734, Lori, as the most important military fortress, was passing to the Turks, then to the Persians, and sometimes to the Georgians. At the end of the 18th century, Lori lost the role of a fortress and turned into an ordinary castle, where refugees evicted from various localities were based.
The fortress lived most prosperous life in the second half of the 11th century, becoming the capital of the Tashir-Dzoraget kingdom. In the castle of Lori-Berd one church and 2 baths are preserved. Near the castle, in the lower part of the gorge, there is an arched bridge that passes through the Urut River. On the left side of the bridge, on a rock, there are a lot of cross sculptures located.