Rouhani called conditions for improvement of relations with US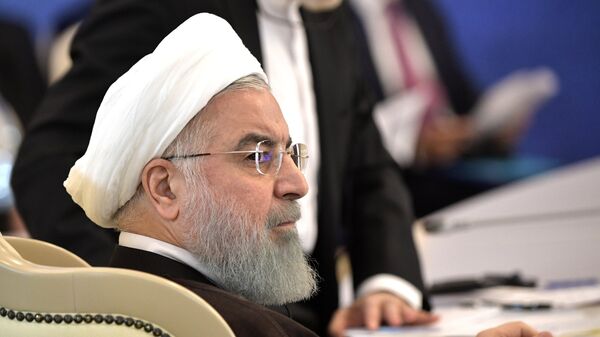 There will be no positive changes in relations between the United States and Iran without Washington lifting anti-Iranian sanctions, Iranian President Hassan Rouhani said.
"Without the United States refusing sanctions and without crossing out the false path that they have chosen, we will not see any positive changes. Washington has the key to positive changes," Rouhani said during a speech broadcast by Iranian television.
He also commented on statements made in the West about the desire to prevent Iran from receiving nuclear weapons, emphasizing once again that Tehran does not seek it.